Big Illini Turnought at 1st Annual Kane County Cougars Night!
Illini brought friends and family our to cheer the Kane County Cougars (Cubs) as they beat the South Bend Silverhawks (D-Backs) in an exciting contest. Stay for the game and enjoy the fireworks afterwards.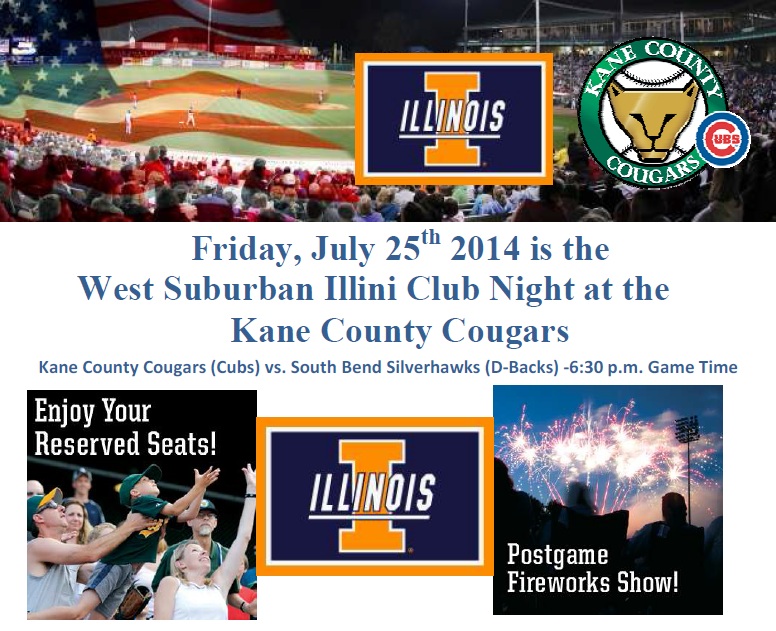 The West Suburban Illini Club invites you to join us at the game on Friday July 25th at Fifth Third Ball Park in Geneva, IL. Game time is 6:30 p.m.
- $18* per ticket: Includes a Reserved Seat Ticket, Plus $10 Ozzie Dollars - good at any Concession Stand!