Alma is coming to Chicago Aug. 7!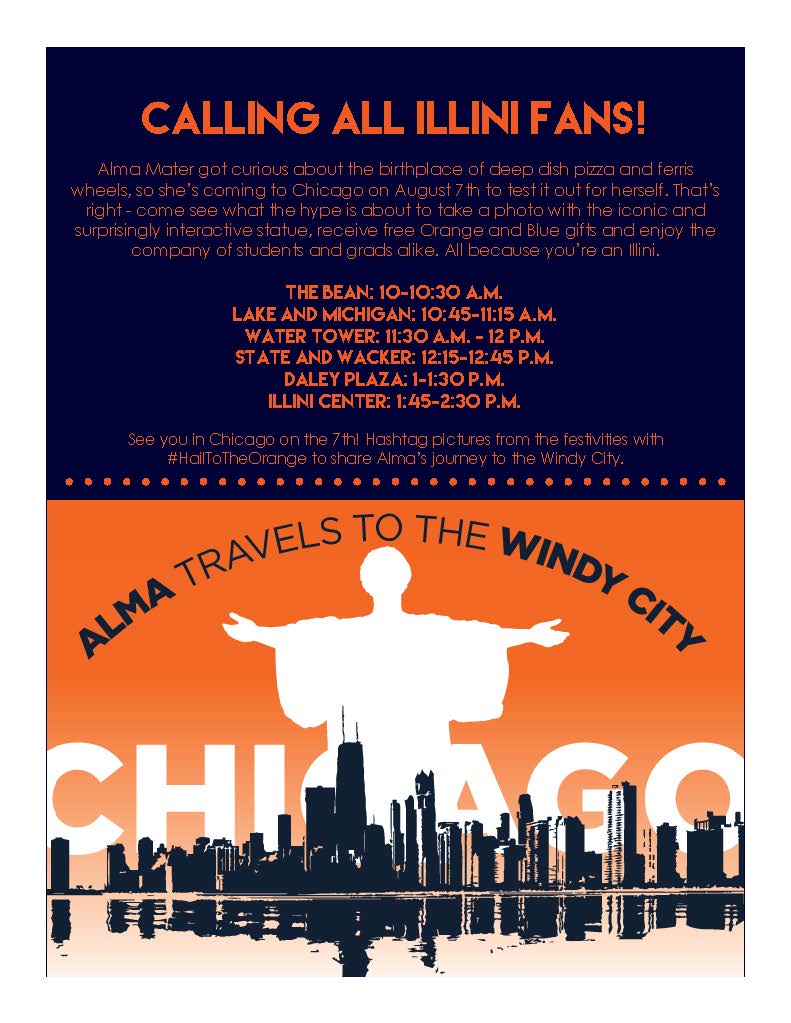 Share this story with other alumni and friends
The University of Illinois Alumni Association is dedicated to connecting alumni and friends to positively impact the University of Illinois, its alumni, and its students.

Visit http://uiaa.org/illinois/membership/make_gift.html and support our work in connecting one global alumni family.