HOliday Party Recap
Last week before the polar vortex, over 80 Illini Alumni braved an ice storm to attend our Holiday Party.
Over $5,000 was raised for the Scholarship Fund. If you or your company would like to make a donation, please visit our donation page.

We'd like to thank our special guests J Leman, Barry Houser and Eric Schmidt.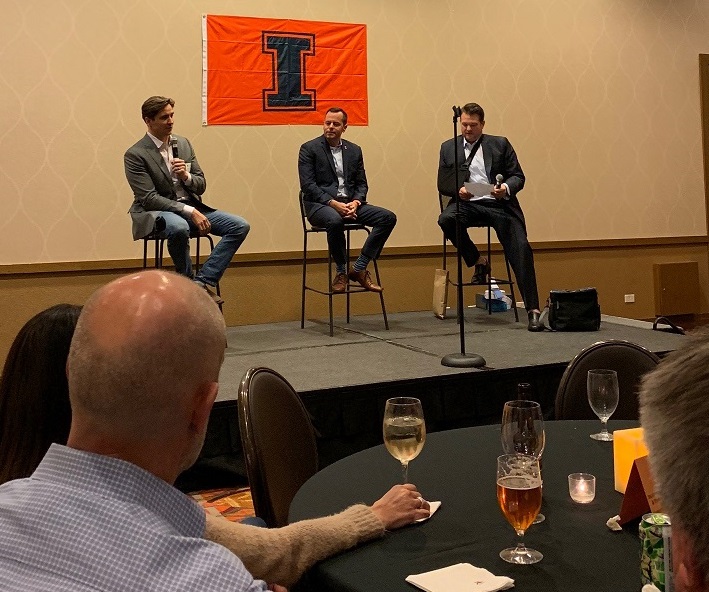 ---
We'd also like to thank all our sponsors for the event.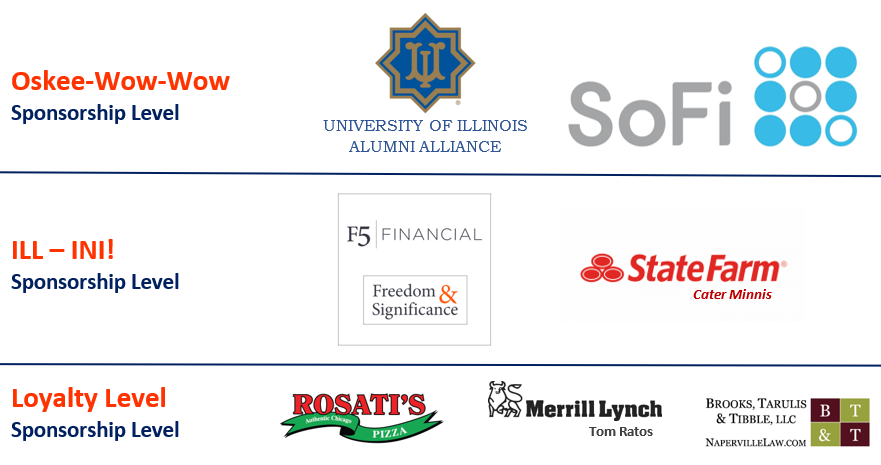 ---
And we'd like to thank all our lucky pick donors.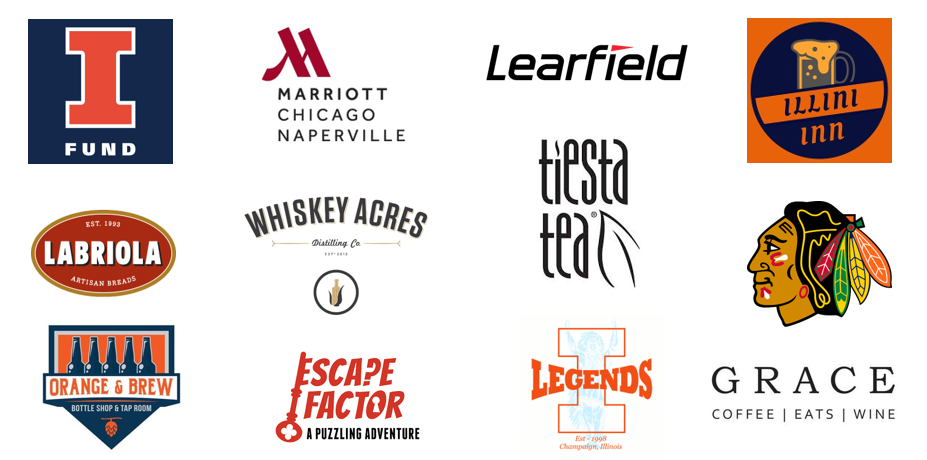 ---
Here are a few more photos from the event: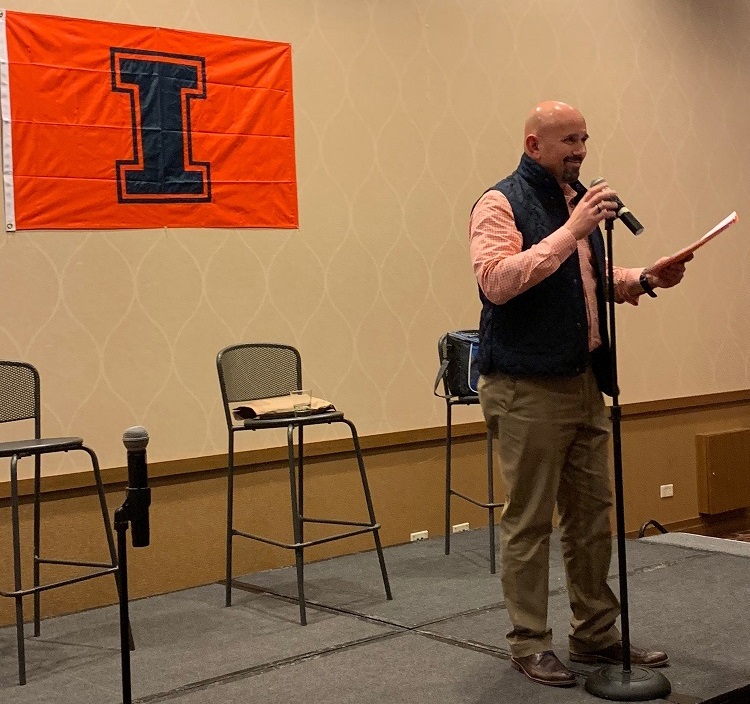 Club President Michael Engelhardt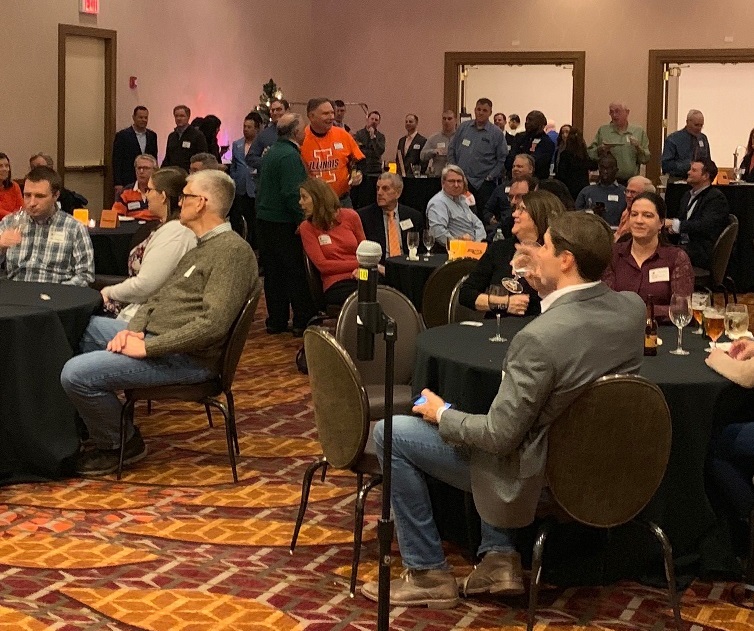 A crowded room for such an icy night!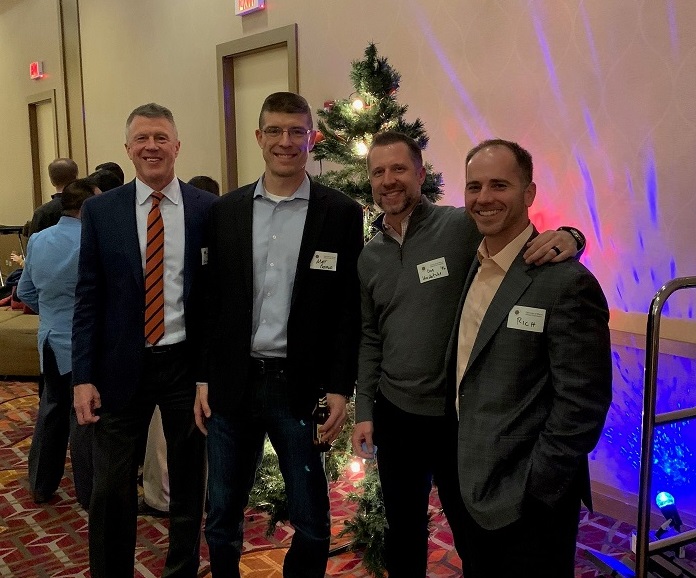 Gathered by the donation tree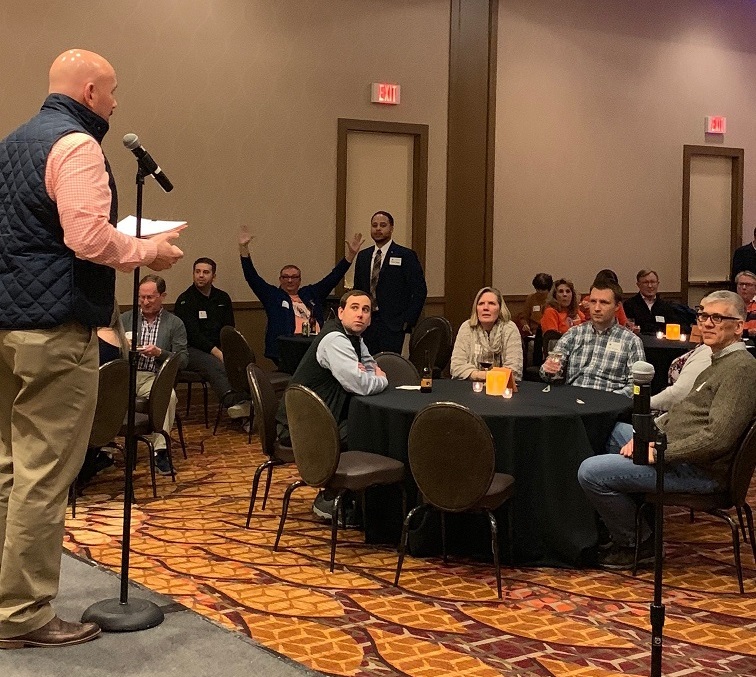 Looks like we have a trivia winner

See you next year!