DEON THOMAS
---
ACCOMPLISHMENTS (Include and not limited to): Sports Analyst, Community Relations Coordinator, Mentor (Former) Athletic Director & Head Men's Basketball Coach, Professional Basketball Player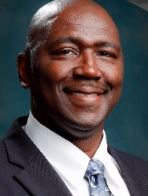 While the athletic achievements of our own, Deon Thomas preceed him, his professional achievements may not be as apparent.
With his Political Science degree in hand, and his deocrated professional basketball career behind him, Deon Thomas continues to excel in the Board room. Deon is also proud to be an Illini Mastermind.
In October, you'll have the pleasure of hearing about Deon's career path to The BIG 10 Network as a Sports Analyst, to Learfield Sports as the Illini Men's Basketball Radio Analyst. Additionally, you'll hear what it means to be the Community Relations Coordinator for the University of Illinois System, as well as the Associate Director of Development for the University of Illinois Division of Intercollegiate Athletics.
---
Where: Chicago Naperville Marriott | When: October 11th from 8:00 - 9:30am | Cost: No Charge
---
NOVEMBER ILLINI SPOTLIGHT: Yet to be announced......
---
Why Should You Attend in October:
You're interested in finding out what a Community Relations Coordinator is

You want to hear what being a Mentor means to Deon

You have aspirations of getting into broadcasting, in some form or another

Would like to be an Illini Mastermind (or know of one)

You'd like to ask Deon about his role as one of the Illini Men's Basketball elite

Want to learn more about The Suburban Illini Club?
We look forward to seeing you.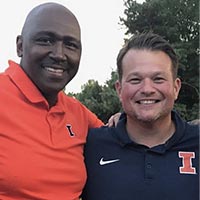 Want Event Updates and Notices? Like & Follow us on Facebook
Connect and Grow Your Illini Network? Join us on LinkedIn
Instant Reactions, Comments or Conversations? Follow us on Twitter
ILLINOIS

IN THE NEWS
Illini Jeopardy Star News
"Jeopardy!" star James Holzhauer, an Illinois alumnus, may have put down the buzzer, but now he's picking up his poker chips and heading to the Rio Convention Center in Las Vegas to test his luck in the World Series of Poker.
more
---
When:
8:00AM - 9:30AM Fri 11 Oct 2019 ( Timezone: Central )

Where:
Chicago Naperville Marriott
1801 N Naper Blvd
Naperville, IL 60563
[ Get Directions ]
RSVP Here...