redbox bowl game: Illinois vs. CALIFORNIA
Join us at Orange & Brew in Downers Grove, to way our Illini take on California in the Redbox Bowl.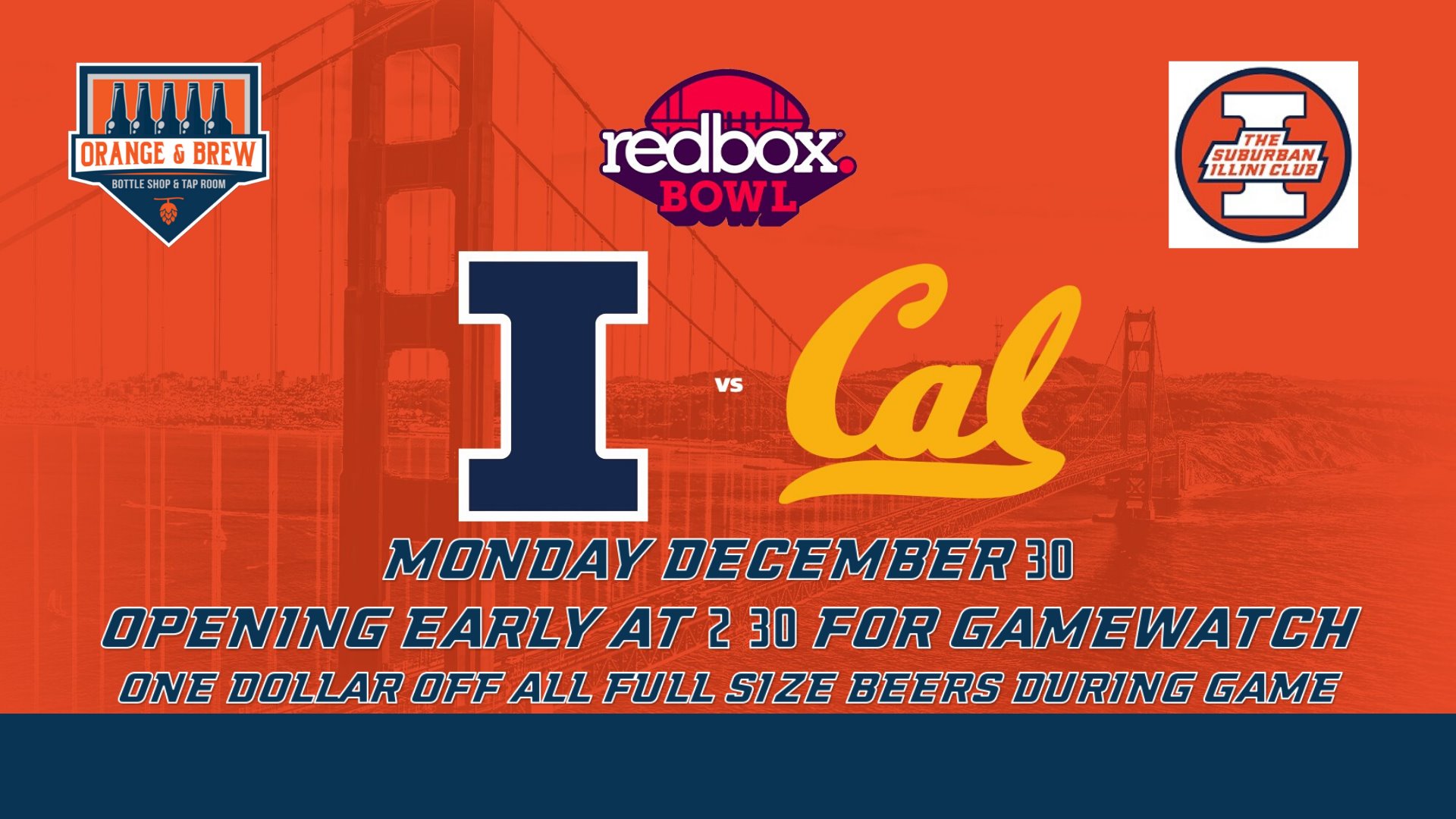 Join us on Saturday at 3:00 in Downers Grove, to watch Illinois take on Maryland, at Orange & Brew in Downers Grove.
Illini & Owner Eric Schmidt started to forge his appreciation of beer while managing a college bar. It was his first time stepping outside of the traditional "macro brew" world in order to learn more about different styles and how beers were marketed and arrived at the bars he worked at.
From here, Eric began home-brewing as a hobby. The first batch, an attempt at replicating a popular cranberry lambic, was an epic fail. But as he gained experience in brewing, he gained more of an appreciate of craft beer. And when his friend, Chris, bought Brixie's in Brookfield and turned it into a craft beer bar, Eric ramped up his interest, knowledge, and excitement in the business of craft beer.
MagnetWidget::Event Dashboard
Redbox Bowl Watch: Illinois vs. California
CHAMPAIGN – When Illinois faces off against California in the Redbox Bowl on Dec. 30, it'll be Game No. 13 of the season. But for Milo Eifler, it'll be Game 5 of a pivotal best-of-five series.
Eifler's cousin, Ricky Walker, is a wide receiver on Cal's football team. Eifler and Walker played basketball together at Bishop O'Dowd High School in Oakland (Calif.). But Walker transferred to rival San Leandro High School. Walker and San Leandro defeated Eifler twice in hard-fought, one-possession games.
After graduating from high school, Eifler headed to Washington and Walker went to Cal. Washington and Eifler won both games against Cal.