Holiday Party Recap
We'd like to thank everyone who came out to Legends last week for our ILLINI Holiday Party. The net revenue for scholarships was $5,690. This is the most we've generated at a Holiday Party! Special thanks to our guests, volunteers, the UI Athletics Association, the LAS College and all our donors and sponsors.
Thanks to our special ILLINI celebrity guests:
Here's Coach Smith speaking to the crowd and taking questions. During his presentation, the ILLINI men's basketball team went up by 15 points over Purdue. GO ILLINI!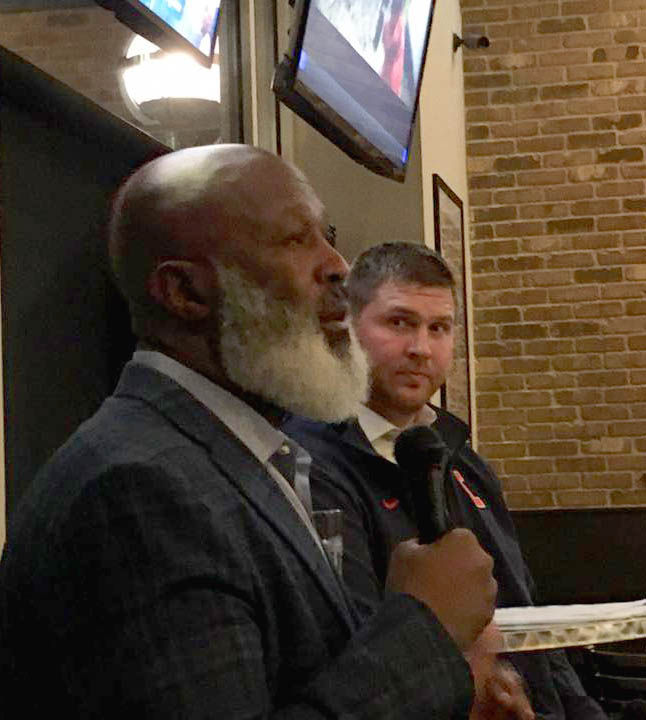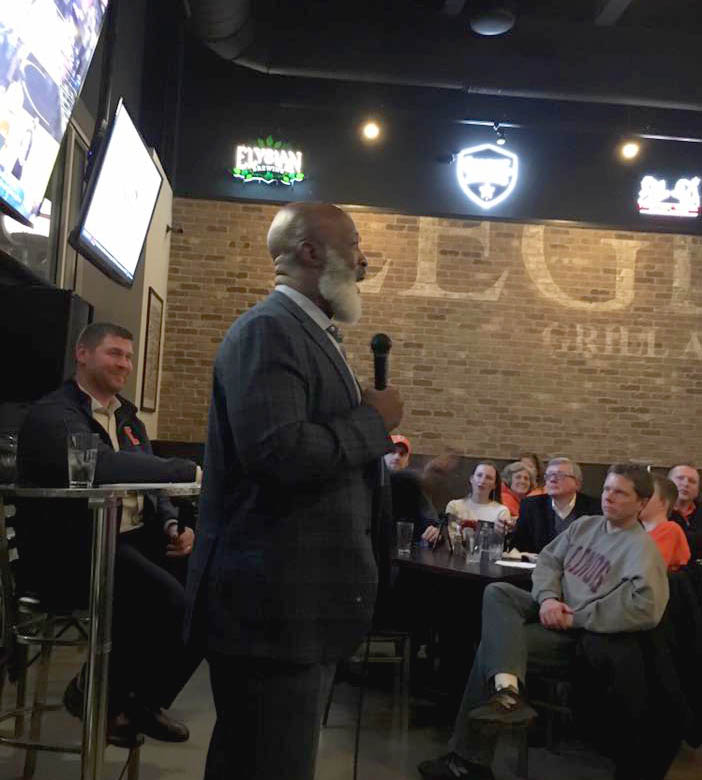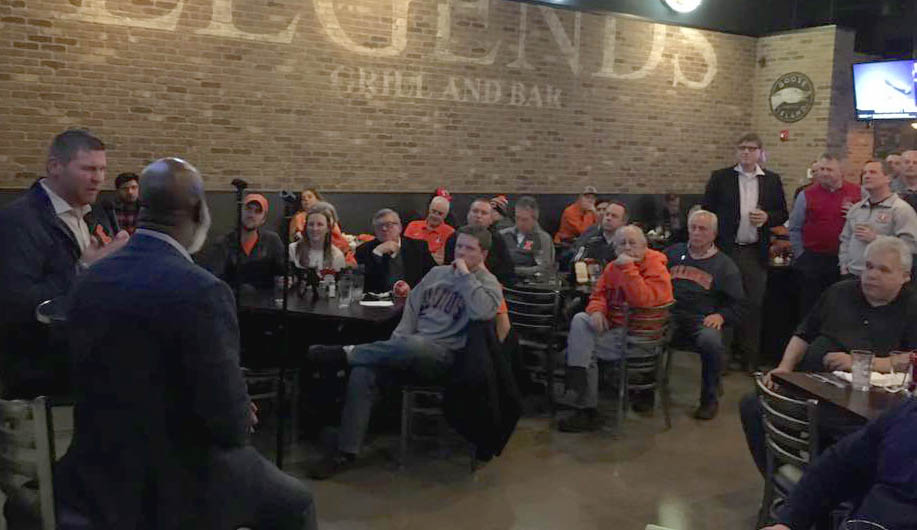 Thanks to all our sponsors and donors.
Raffle Items
Two LAS Goodie Bags
Two Craft'd $50 Gift Certificates
Grace Coffee Bar Gift set
Two Gift Cards $50 La Briola/La Barra
Whiskey Acres tour and bottle of whiskey with glasses
CityGate Grille $50 Gift certificate
Autographed photo of Tyler Jay
Silent Auction Items
ILLINI Basketball tickets for games against Minnesota, Michigan State, Nebraska, Rutgers, and Maryland, including a special package that included a private tour of the State Farm Center.
A Premium ILLINI Football package including a tour of the new football facility and Colonnades Club seats.
Center court tickets for a Bulls vs. NY Knicks NBA game.
Missed the Holiday Party?
You can still help us reach out $10,000 goal, so we can provide scholarships to more Suburban Illini students, with your tax-deductible donation – HERE.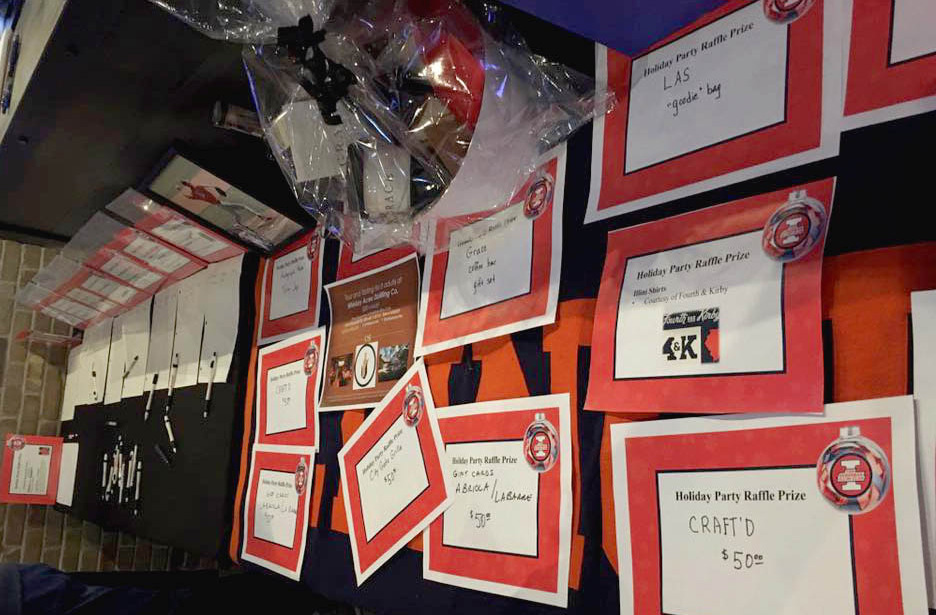 Join the Suburban Illini Club or Renew Your Membership!
Don't miss out on upcoming events, like the Coaches Caravan this summer (meet Coach Underwood) and next year's Holiday Party.
Speaking of upcoming events, we're having Game Watch Party's on the North and South sides!
North Side Game Watch on Saturday, February 15 at Landmark Inn Bar and Grille in Northbrook. Watch the ILLINI take on Rutgers! Learn more!
South Side Game Watch on Tuesday, February 18 at Jamo's Live in Mokena. Watch the men's ILLINI basketball team beat Penn State! Learn more!