Illini Spotlight: Brendan McGinty
WEDNESDAY, DECEMBER 7 from 6:00 to 7:30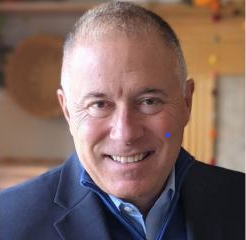 About Brendan McGinty
Brendan McGinty is the Industry Director for the National Center for Supercomputing Applications (NCSA) at the University of Illinois at Urbana-Champaign (UIUC), where he leads the world's largest industrial high-performance computing (HPC) program. His teams provide solutions to grand corporate and government challenges in the areas of modeling and simulation, bioinformatics, data analytics, visualization, and cybersecurity for many large companies. Brendan was a longtime corporate consultant and is a UIUC alumnus.
Takeaways
Find out what it's like to work with the NCSA

Understand the powerful relationship between the University of Illinois and the NCSA

Learn how the University of Illinois has become a part of the world's largest academic industrial high-performance computing (HPC) program in the NCSA

See what it takes to be the catalyst behind this powerful relationship
Keep the Conversation Going
After this event, stay in touch with the alumni you meet on our LinkedIn Group: Suburban Illini Club.
Space is limited. REGISTER HERE FIRST!
ONCE YOU'RE REGISTERED:
You can access the Zoom registration here: https://aleragroup.zoom.us/webinar/register/WN_9aiEIBfuQ3W5iPpvEped5g,